Our Staff
Marsha Oyer, Office Administrator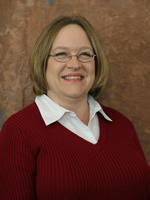 Marsha Oyer graduated from McClain High School and attended Ohio University Chillicothe. She began working at the Highland County Common Pleas Court in 1988. She is the Office Administrator, Assignment Commissioner, Chief Jury Clerk and Administrative Assistant to the Judge.
Her responsibilities include scheduling all civil and criminal cases, sending assignment notices, scheduling mediations, preparing Supreme Court reports and other reports for the Judge, and numerous other administrative duties.
Dan Music, Bailiff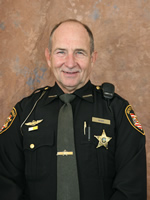 Dan has been employed by the Highland Co. Common Pleas Court since January 2, 2009 as Bailiff. His duties include maintaining court room security, security for court personnel, other building offices and the public. He is also responsible for the court's audio recording system and video arraignment system. He is the liason to the jail administration and assists in the management of the court docket.
He attended Hillsboro High School and served in the U.S. Army from 1968-1976 including a tour in Viet Nam. He is a certified FAA Airframe and Powerplant mechanic and FAA Inspector. He worked at ABX for 25 years retiring in 2008 as a Heavy Jet Maintenance/Supervisor.
Dan has been a Special Deputy for the Highland Co. Sheriff Dept. since 1999 and received his Ohio Peace Officer's Certification in 2005. He completed the Ohio Court Bailiffs training course at the Ohio Peace Officer's Training Academy in 2009.
Louellen Keith, Administrative Assistant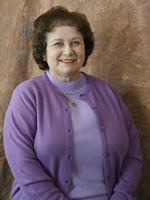 Louellen graduated from Hillsboro High School, Hillsboro, Ohio. She began working for the Common Pleas Court in 1978 retiring in 2003 with 25 years of service. Her past duties with the Court included serving as Office Administrator, Assignment Commissioner, Assistant Court Reporter, Administrative Assistant to the Judge, Civil Bailiff, Assistant Clerk to the Jury Commission, and Director of the Bureau of Support.
She was rehired as a part-time employee in 2007. She currently serves the Court as a part-time Assistant Jury clerk, Assistant Assignment Commissioner, Assistant Civil Bailiff and Assistant Court Reporter. She also works with Sandy Behm on jury matters.
Louellen has attended training seminars on Supreme Court Rules, office procedures, child support guidelines, managing capital case juries and banking and accounting procedures.
Denise Hufford, Administrative Assistant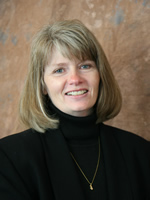 Denise graduated from Wilmington High School. She was employed by the Highland District Library from 1994 until 1998, working primarily in the Children's Department. She also taught preschool at Southern State Community College (1993) and at Mount Olive Christian Preschool during this time.
From 1998 to 2001, she was employed by the Highland County Veterans Service Office. She began working for the Common Pleas Court on September 10, 2001. Her current duties include serving as the clerk, court reporter and civil bailiff for the Magistrate, as well as handling payroll and accounting duties for the Court.
Sandy Behm, Administrative Assistant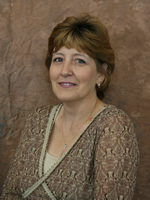 Sandy graduated from Whiteoak High School in Mowrystown. She was employed by the Highland County Treasurer as a Deputy Treasurer for 30 years and retired in April of 2008. In July of 2008 she became a temporary part-time employee and was appointed as a permanent part-time Administrative Assistant in January of 2009.
Her duties include serving as Assistant Clerk to the jury commission, Assistant Court Reporter, Assistant Assignment Commissioner and Civil Bailiff. She prepares jury lists, sends out jury summons and processes requests regarding jurors.